Top 6 Outstanding Short-Form Video Trends To Look Out For In 2022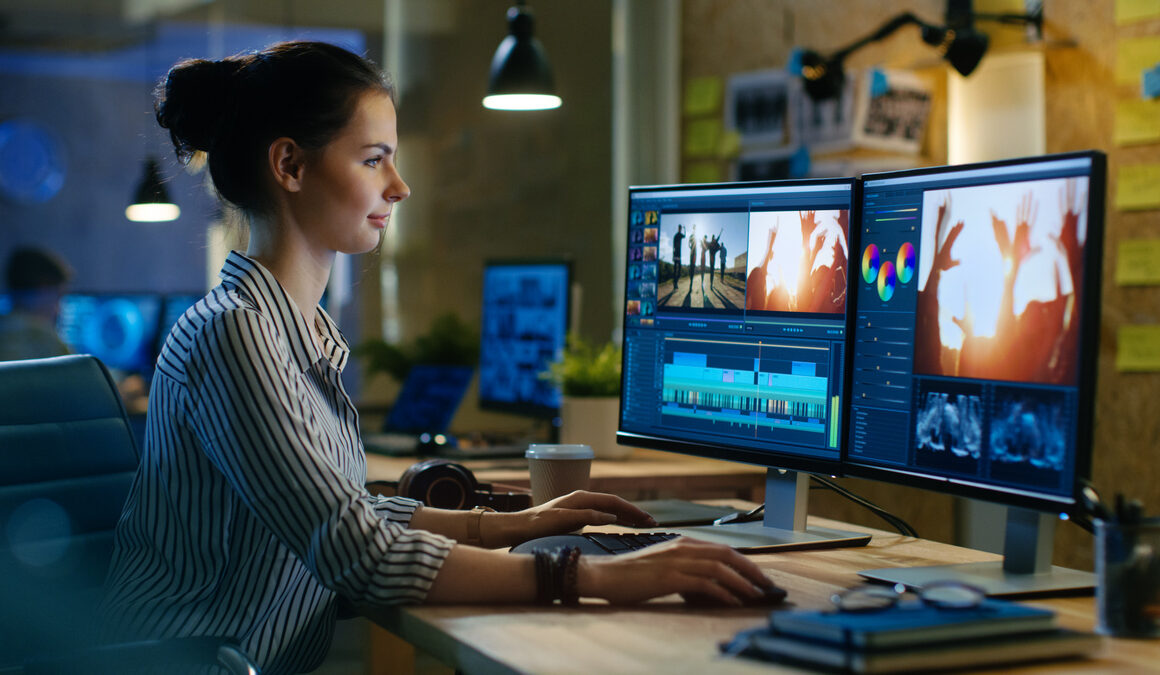 Everywhere we go online, we see short-form videos, and they are here to stay. Top social media platforms like Instagram, Youtube, Tiktok, LinkedIn, etc., are rolling out more new features to support the growing trend, and even the photo-sharing platform Pinterest did not hesitate to hop on this trend as they've released their short-form video-sharing …
Top 6 Outstanding Short-Form Video Trends To Look Out For In 2022 Read More »
No time to read?
Check
the slides
with the essentials.

Everywhere we go online, we see short-form videos, and they are here to stay.
Top social media platforms like Instagram, Youtube, Tiktok, LinkedIn, etc., are rolling out more new features to support the growing trend, and even the photo-sharing platform Pinterest did not hesitate to hop on this trend as they've released their short-form video-sharing feature.
The best part?
Brands marketing their business online can't help but notice the fantastic opportunity behind short-form videos and their effectiveness for organic brand promotion.
In this post, we are going to talk about:
What short-form videos are
Why short-form videos are suitable for marketing
Our top 6 best short-form video trend
And how Kidazzler and other platforms can help you achieve massive ROI on your video marketing campaign.
So without much talk, let's dive in!
So, What Are Short-Form Videos?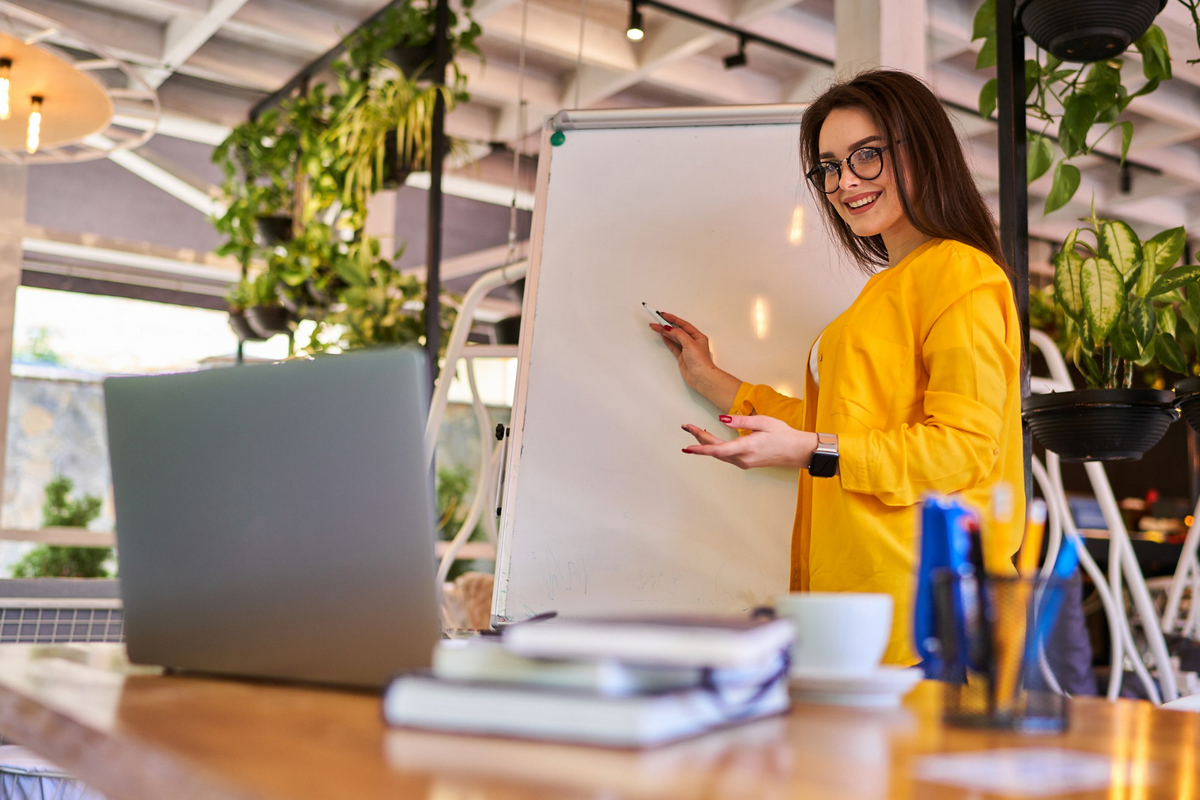 Short-form videos are videos – usually entertaining, educational, or informative – that play for about 30 to 60 seconds.
Depending on the platform, these short videos are around 60 seconds to two minutes, for instance, on TikTok, Instagram Reels, and Pinterest, while on YouTube and LinkedIn, where videos tend to be longer, they could be around 5 -10 minutes.
However, the consensus among marketers is that short-form videos around 30 seconds to two minutes are the rule.
Why Are Short-Form Videos Effective As A Content Marketing Strategy?
Short-form videos are perfect for marketing because they are more fun to watch, easier to share, go viral quickly, and are very memorable.
Let's face it; the real reason brands do marketing is to increase their visibility, generate more leads, and make more sales.
With short-form videos, all three objectives can be more easily achieved than with other forms of content marketing.
For instance, on Kidazzler, brands in family and parenting industries like kids homeschooling, specialty food provision, beauty retailing, and postnatal services can use short-form videos to promote their services to our massive audience of parents looking for the best product and services for their kids.
Using our pool of passionate mom influencers who really love what you do, we've given mom & kiddies brands access to unlimited influencer partnerships.
These mom creators and influencers are ready to create short-form videos, buzz your business via word-of-mouth marketing campaigns, and get moms actively talking about your product.
Here are some notable short-form video statistics that will convince you:
Short-form videos are the leading trend in engagement and lead generation
In 2022, marketers are investing more in short-form videos than in any other content form
50% of marketers are confident that short-form videos have the highest chance of going viral
54% of marketers leverage short-form videos for their companies
And what's more? In a generation where social media is reducing the human attention span daily, leveraging short-form videos – since they don't take time to watch (2 – 5 mins max) – will give you a more substantial upper hand over your competitors.
With the rise of platforms like Tiktok, IG Reels, and YouTube Shorts, content creators started using short-form videos to express themselves in amazingly creative ways like dancing, mimicking, social challenges, singing, etc.
Bottom Line?
Short-form video formats took off, became viral, video marketers saw the opportunity, leveraged it, got massive results, and now brands must join this fun trend to claim their share of enormous growth.
So if you are planning to hop on this trending content marketing strategy, here are some of the best short-form video trends to look out for in 2022.
Most Popular Short-Form Video Trends To Watch Out For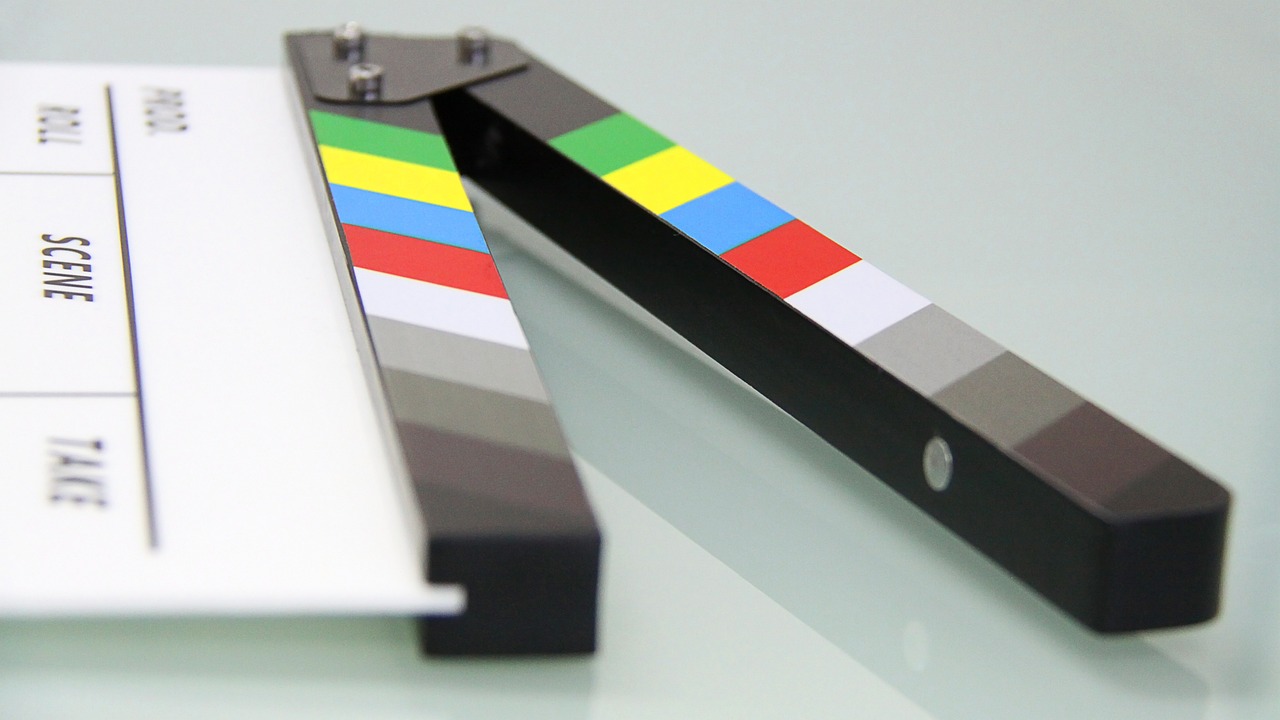 # Creating Exciting Brand Challenges
One thing that made short-form videos widely popular was the opportunity it gave creators to showcase how well they can sing a popular song or dance trending dance steps.
Using sound filters and some editing, they could quickly join already popular challenges, and their videos will go super viral while the challenge is in vogue.
With this strategy, brands can create their sounds, make exciting challenges people would love to join, and using branded hashtags brands can go viral while the challenge lasts.
In fact, over 42% of video marketers who have used brand challenges confirmed that Jr performed more than expected.
Brand Challenge Short-form Example
Chipotl's GuacDance
Album Cover Challenge
DJ A Home
Pass the brush
Leaving My Body
I'm Just A Kid
And much more. Check out how these challenges were leveraged by brands here.
# Using Influencer Partnership Ads
Influencer marketing has been, is being, and will always be used by brands to promote their businesses, and it's not slowing down soon.
In social media marketing research, more than 60% of brands that partnered with TikTok influencers ranked it as the top 5 content marketing strategy in terms of ROI.
How does it work?
Look for an influencer in your niche or one with a large following, let them appear in your video ads, share with their followers, and see your brand go viral.
That is why we created Kidazzler. In this platform, brands can connect with mom influencers who create short-form videos to spread the word about their business to kidazzler moms and their social media audience.
Influencer Ads Short-Form Video Example
One outstanding example was when Austin Texas patented with Instagram Reels travel vlogger and influencer @heleneinbetween to showcase her trip experience in Austin.
From planning details to life in Austin, Texas, and info like weather, festivals, and more. That way, the city could effectively target an adventure-seeking youthful audience.
#Product Teasers
Product teasers are short-form videos with a duration of as little as 6 seconds to 60 seconds.
They are very effective for building product anticipation.
Not only is this method budget-friendly, but by using viral sounds and hashtags, brands can easily promote their business organically to the broadest audience possible.
Product Teaser Short-Video Form Example
Leveraging a popular sound and creating a deceptive low-battery sign, KaseMe Design was able to incite interest in their coming product launch effectively.
# Maximizing User Generated Content
This kind of short-form video works better than brand challenges or influencer partnerships.
Why?
Customers trust their friends more, and the level of social proof by UGC compels customers to take action with ease.
In platforms like Tiktok, UGC is the reigning demographic, mostly among Gen Z, as they relate to each other better.
Brands using UGC can promote their products in a more relatable manner to the widest audience possible without spending a dime.
For instance, using Kidazzler, Mom & Kiddies brand can partner with mom influencers and creators to recommend your products to their fellow women, and the ROI is usually massive.
You can connect with Kidazzler Mom influencers here.
User-Generated Content Short-Form Video Example
One classic example of UGC videos is the Coca-Cola share a coke campaign, where creators shared videos of themselves drinking Coca-Cola with their names on it.
# Doing Behind-The-Brand Clips
In an era of authenticity and more transparency, customers now prefer to buy from brands that they know who's behind the scene.
Seeing real people dedicated to serving them and working behind the scene creates a sense of connection, familiarity, and authenticity.
This strategy builds trust fast and converts like crazy.
As a matter of fact, 70% of consumers have confirmed to be more connected to a brand if the CEO is active on social media sites.
Behind-the-scene short-form videos are viral on platforms like IG Reels and Tiktok.
Behind-The-Scene Short-Form Video Example
One good example is WakeUp Pueblo Marketing Agency sharing behind the scene clips of employees making podcasts or just chilling doing sports.
# Easy To Follow Educational Or Explainer Videos
How-to's, DIYs, explained videos, etc., are heavily invested by brands in 2022.
Educational videos won't, and for a specific reason. Consumers trust experts in their industry, follow their advice, and buy from them more.
So what better way to project your brand as an expert than by creating short-form educational videos teaching your audience?
In addition, a survey revealed that viewers love and want to see brands using more of this video style.
For starters, they add value to consumers, giving them more actionable tips they can use in their life now, hence breeding more loyalty and generating more leads.
Educational or Explainer Short-Form Video Example
Brands should follow the lead of CANDLE CARE, a candle brand creating short DIY tip videos in reels to help their customers have a better candle experience.
Bottom Line
Short-form videos are the reigning internet marketing wonder, and video marketers should take note.
And here in Kidazzler, you can find moms to create attention-grabbing videos like quizzes, reviews, contests, and live events – video marketing has never been easier.
Regardless of the trend you use, short-form videos are very effective for organically promoting your business on social media because they are more fun to watch, easier to share, go viral quickly, and are memorable.
More Related Articles from Our Blog