4 Key Challenges and Fears Startups in Kids-Oriented Businesses Face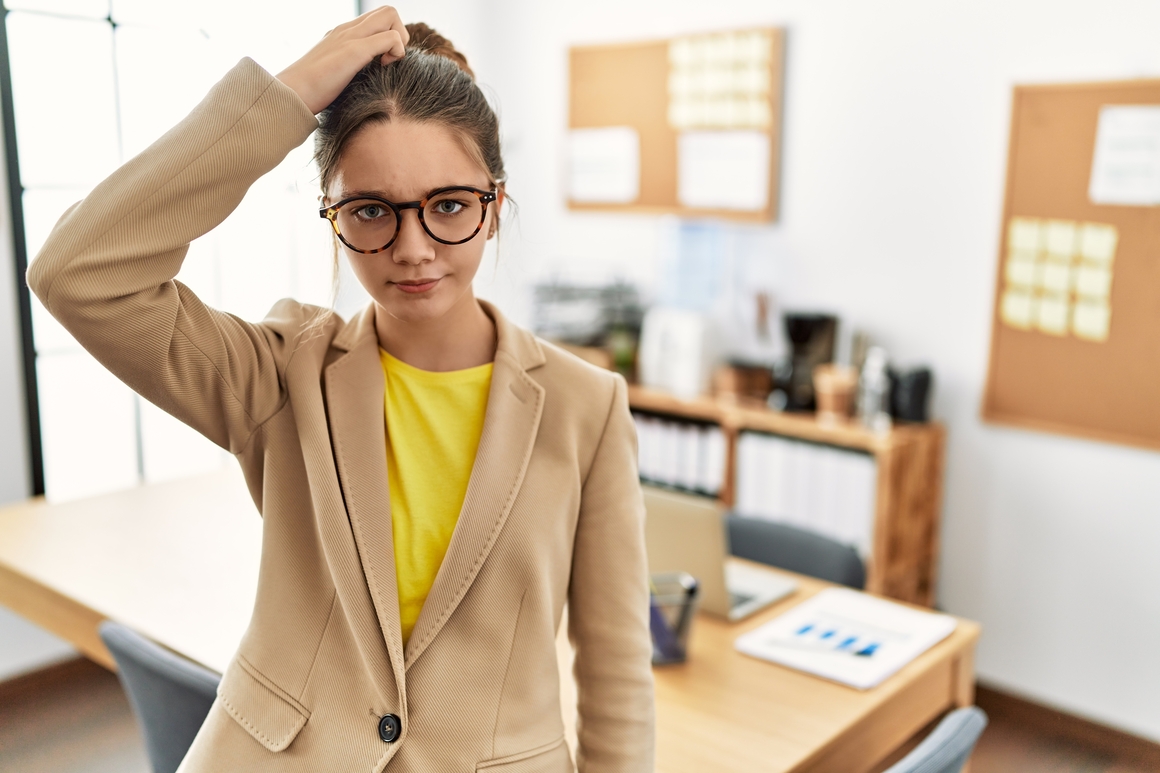 Setting up a new business is quite complicated. You must consider different aspects of your new brainchild's activity to avoid missing anything. Within a short period, you become an expert in real estate and construction, taxation, accounting, licensing, and bureaucracy. After preparing your infrastructure and getting all the necessary permissions, you are finally ready for …
4 Key Challenges and Fears Startups in Kids-Oriented Businesses Face Read More »
No time to read?
Check
the slides
with the essentials.

Setting up a new business is quite complicated. You must consider different aspects of your new brainchild's activity to avoid missing anything. Within a short period, you become an expert in real estate and construction, taxation, accounting, licensing, and bureaucracy. After preparing your infrastructure and getting all the necessary permissions, you are finally ready for kick-off. So, your next step is attracting clients and presenting your unique value proposition to them. But what's the right way of promoting your business and showing parents how you add value to their children's development? Let us dive a little deeper into the details.
Deliver the Right Message to the Right Target Person
Creating the best fit is difficult if you don't know your client's needs. To get a better idea, you should examine and describe your buyer personas. Creating this kind of portrait will make it easier to meet their demand and develop the best offer for them. So, here, we approach the first fear kids-oriented startups may face: What if we invest money into advertising but get no results?
To make your marketing efforts more efficient, you must make targeting precise. Since you want children to come to your courses or studio, you must communicate with their parents. Most likely, you will deal with people born between 1981 and 1996, the so-called "millennials." According to Pew Research Center, millennial women accounted for 82% of U.S. births in 2016. That's why you most probably offer services for their children.
Who Are Those Millennial Parents?
Many millennial parents grew up with technologies and can't imagine their lives without digitalization and solutions that make life easier. Smartphones, PCs, and tablets have become an inevitable part of their lifestyle. Consider this while choosing the proper communication channel and focus on digital marketing. They are also very selective about the content they consume due to the large volumes of information they receive daily. What can really bring value to them? Here, you must take care of what your brand can be known for.
Brand Awareness
In order to build a reputable brand, it's not enough to just create an attractive logo and develop a modern brand book. Customers become more demanding and look for something that meets their needs. Considering that many millennials become mothers for the first time in their 40s, you are dealing with adults who are probably very busy at work but want to find the best opportunities for their children. As mentioned above, they are active internet users. According to the recent report by We Are Social and Hootsuite, the median age of U.S. internet users is 38.6 years. Globally, around 76.1% of people use different social media platforms for brand research to find the information they need, and it's approximately 32% in the U.S. So, social media is a good place to publish information about your business and the value you create for your customers.
Talking to the First Clients
Congratulations! Your advertisement generates leads, and you warmly welcome the first clients at your door. However, remember that busy millennials are looking for the best options for their children but are very selective about the content they receive. And here, we reach the second fear: They may not come back to you after the first visit. That's why making a good impression is crucial. Show that you are not merely interested in selling your services but really want to take care of children who have come to you and help them reach their goals. Be a perfect listener to their parents, provide them with as much information as they need, show them what they are interested in, and describe different options you can offer. Millennial parents can share their impressions on social media, and what they post highly depends on you. Some of them may have many followers who read their updates, share them, and actively discuss them in comments. Do not forget that influencer moms can also be your guests and tell their community what they have seen. Keep in mind that they are notably impacted by internet influencers and the people they follow on social media. According to research by We Are Social and Hootsuite, around 52% of U.S. internet users do brand research before purchasing. It is important to note that 82% of millennials will buy a product for the first time to see if they like it enough. That is why you must make a good impression both online and offline.
Correct Positioning and Pricing
Here, we reach the third fear: possible clients run away due to pricing. On the one hand, some clients may not find your fares attractive and even insist on some discounts. At the same time, you need your investments to pay off, and payment reduction is not a good option for you. Considering this, you must define what you actually offer.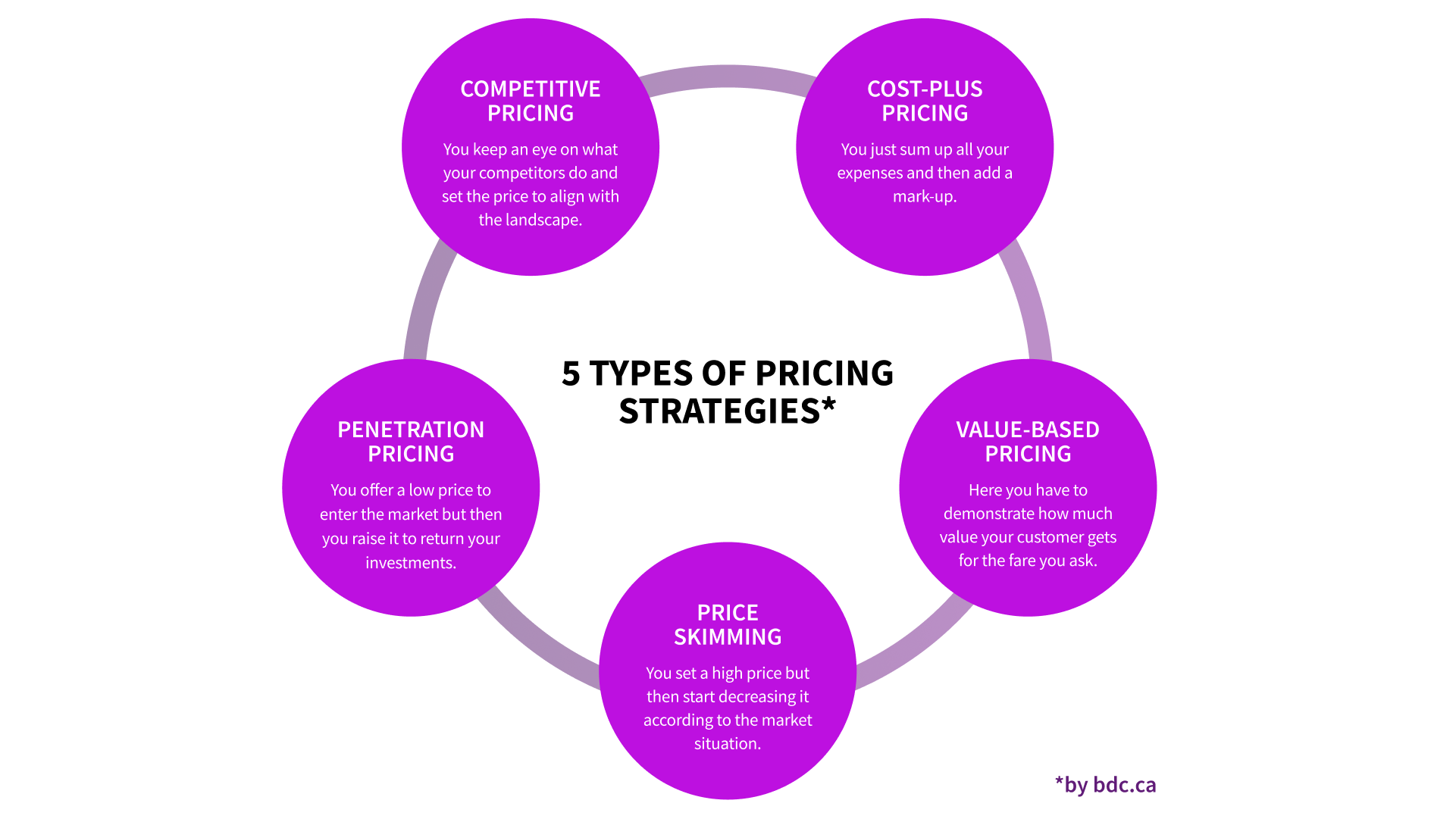 According to the Business Development Bank of Canada, there are five types of pricing strategies:
Cost-plus pricing –  You just sum up all your expenses and then add a mark-up.
Competitive pricing – You keep an eye on what your competitors do and set the price to align with the landscape.
Value-based pricing – Here, you must demonstrate how much value your customer gets for the fare you ask.
Price skimming – You set a high price but then start decreasing it according to the market situation.
Penetration pricing – You offer a low price to enter the market but then raise it to return your investments.
If your business is in its early days you may choose strategy #5. It can be an affordable product targeted at those looking for a good price. In this case, you may develop a flexible pricing model with discounts for new joiners and loyalty programs for those who may stay with you for a long time. But let us look at the other option: strategy #3. You cannot reduce the price due to your offer's objectively high costs that provide the quality you and your customers need. Also, some people may consider a very cheap product suspicious and low quality. Here, you must deliver the value you create for the price you set. For example, you hire the best coaches and teachers for your studio who can guarantee the best results for children. They apply unique teaching methods that have already advanced champions/contest winners. You treat your students with delicious food cooked from high-quality ingredients. Your driver can give your student a ride home if his or her parents are late. We can provide lots of examples with your arguments here, but the main objective is to convince parents that they are making a good investment and getting value from that.
Communicating Your Value.
We have already talked about ads on social media, as millennials spend a lot of time there and do brand research. Though, let us look a bit closer at influencers who also significantly impact the target audience. You may find them on Facebook, Instagram, YouTube, TikTok, and other popular platforms. Why is their opinion important? People who follow these opinion leaders trust them and are more likely to accept information from other people, not from ads. When a blogger describes the advantages of your business appropriately for his/her community, parents will more likely trust him/her. And they will finally say to themselves: "Well, it's probably worth trying. It has good recommendations." Moreover, comment threads and shares help distribute this information on social media. If the content is engaging, it may even have a viral effect.
If you are interested in cooperation with opinion leaders, you can contact them directly. But building your influencer network from scratch can be time-consuming and requires a lot of effort from your side. Another option is to use a platform that connects businesses, parents, and influencers. And Kidazzler is just the right choice! You will have access to popular moms who can promote your products or services and get interesting offers.
The Fourth fear
that startups in kids-related industries may face is the cost of influencer marketing. Some businesses consider it to be expensive. However, here is the truth: it does not necessarily have to be! Sometimes your interests may perfectly match. For example, an influencer mom is looking for something you offer. You can agree that she shares the information about your business, and you may provide some free services for her child in return. If she likes your product, she will give honest feedback to her community and attract more attention to your brainchild. Also, keep in mind that Kidazzler offers some free options for those who are not ready to invest in it at this stage. You may sign up and create an account that will already make your company more visible on the platform. You can also look into influencers who you can negotiate about upcoming promotion opportunities. Of course, influencer marketing is not the only way you can promote your products. But you will probably agree that it's a powerful tool that can help you in business development. You need clients, and influencers need some exciting content. No doubt, it's worth trying.